(from github.com/MajidSafari)
i want if url like www,kanoon.ir/book/564
into other Label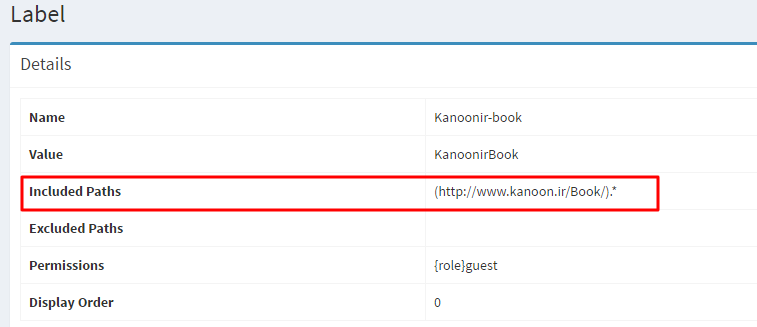 ???
(from github.com/MajidSafari)
i need to category my result using label on urls , but i can see another url in my result
for example i need to search of this folder kanoon.ir/book/ but my result from kanoon.ir/book/ and kanoon.ir/writers/
how can i create a label of my urls ?
(from github.com/marevol)
Please check the following:
Do not set labels in the web crawling setting
Set .*kanoon.ir/book/.* to Included Paths