(from github.com/seppjooo)
I have two instances of FESS running on two different ports.
FESS_cluster1: localhost:8085 (Indexed documents: 1)
FESS_cluster2: localhost:8086 (Indexed documents: 2)
By default, FESS searches on the index fess.YYYYMMDD, right?
Is it possible that FESS_cluster1 can also search at the same time on the indexed documents on the index fess.YYYYMMDD of FESS_cluster2?
See sample scenario below.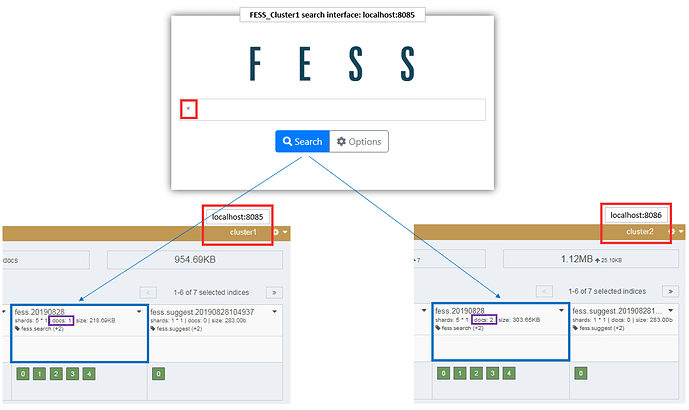 I want to know if I can display the search results based on the indexed documents of FESS_cluster1 and FESS_cluster2. Is this scenario possible?