Is there a way to get the meta &ex_q=Occupation:Researcher only for www.oru.se/personal/.* (se image of label below) in this json query:
https://sok.oru.se/json/?q=anders&fields.label=forskning_sv&num=10&start=0&lang=sv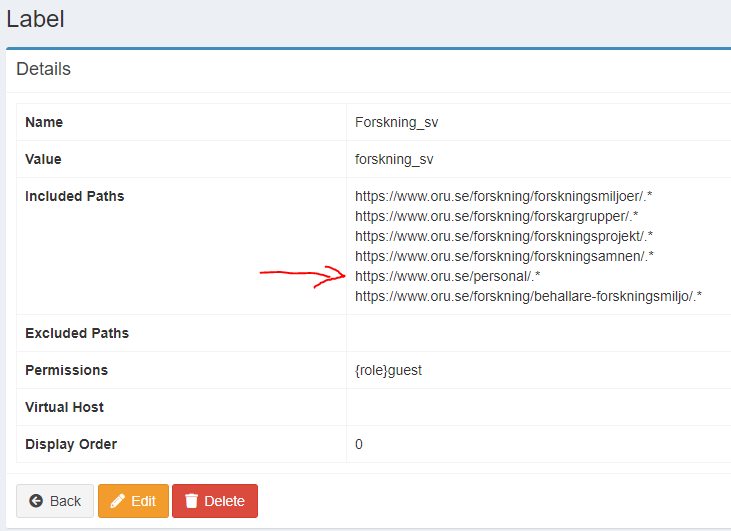 What I want to accomplish is to only get hits from the url:s included in this label but pages in this url www.oru.se/personal/.* MUST have meta <meta name="Occupation" content="Researcher" />
I can also lift that url out into another label but is it possible to divide a json question and set the meta condition only for one label?